High Rank Testing
Greystone Tiger-Rock 07/15/20
Mr. Spates tested for his 6th Degree Master Level Black Belt at Greystone Tiger-Rock on 7/15/20. Testing was intense, with 14 Black Belts testing from 4th Degree Level One to Seventh Degree! Mr. Spates and his testing class had to test in front of 9th Degree Senior Grand Master Craig Kollars and 8th Degree Grand Master Danny Williams. Black Belts were tested on the complete Ho-Am Form, a mirror image of the complete Ho-Am Form, a free design form of their making for the 6th and 7th degrees, sparring skills, ECAS skills, and board breaking. The testing was comprehensive and competitive, and it was both a pleasure and a learning experience to watch the upper levels leave their all on the mat.
While we were pleased to be able to Livestream much of testing to our private Facebook Group, below are some pictures and videos of the various skills Mr. Spates put to the test in front of his peers and judges. We are so proud of our school and our instructor, who demands the best out of us, and demonstrates his absolute best every day!
Forms -- Action Shots from Mr. Spates Complete Ho-Am Form during Testing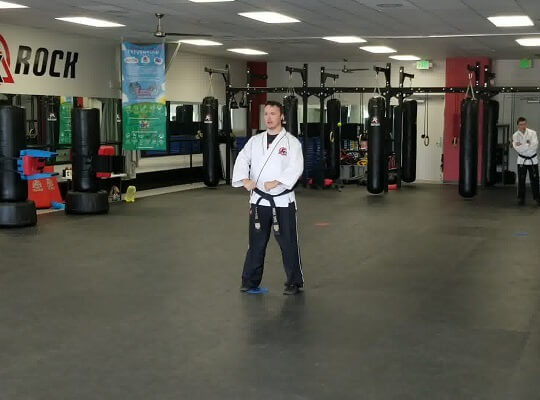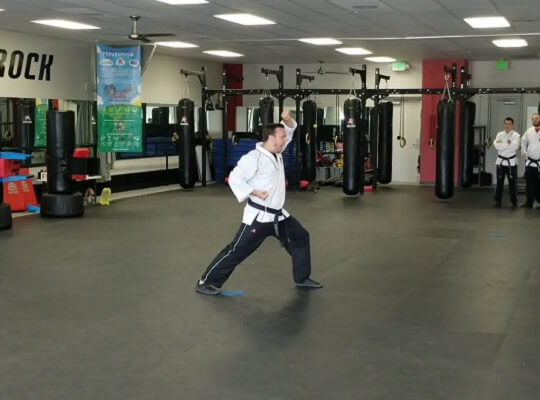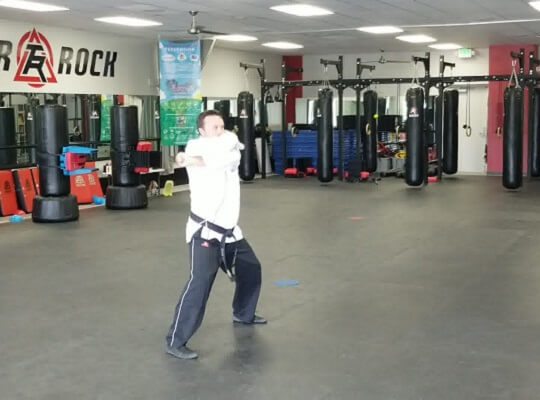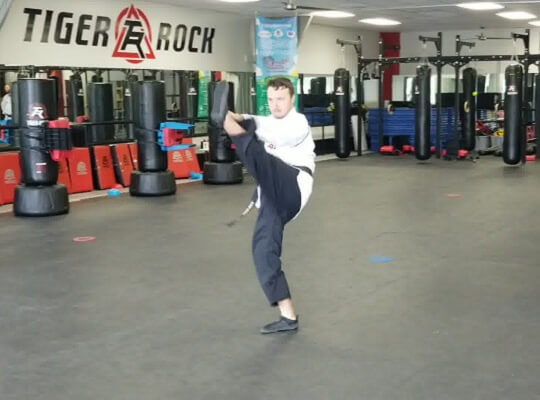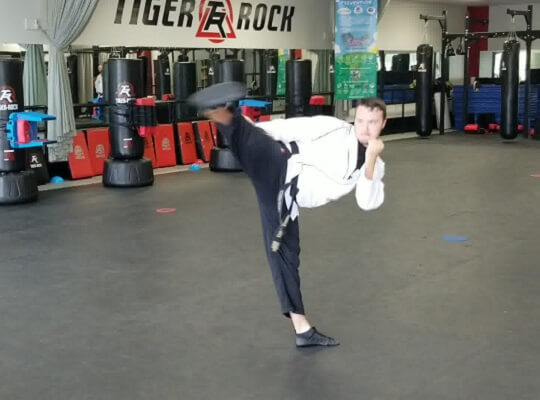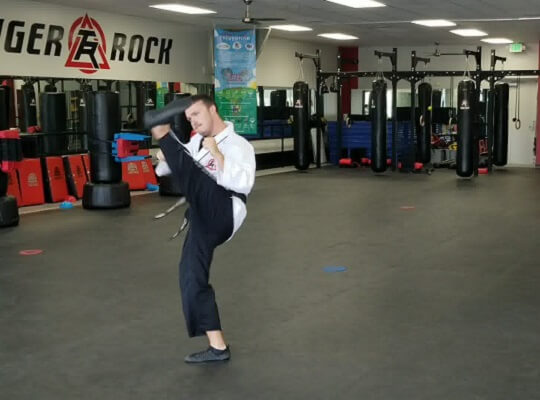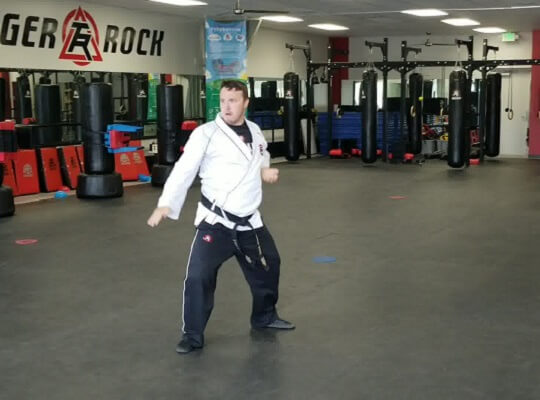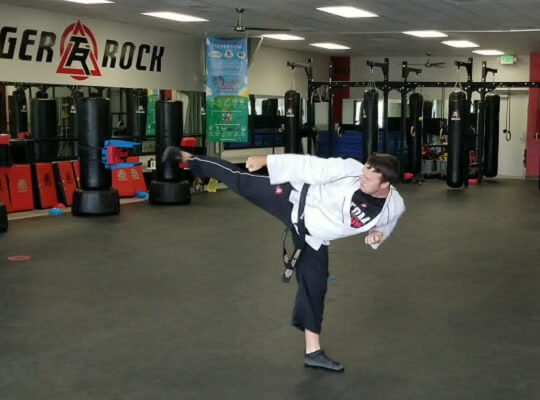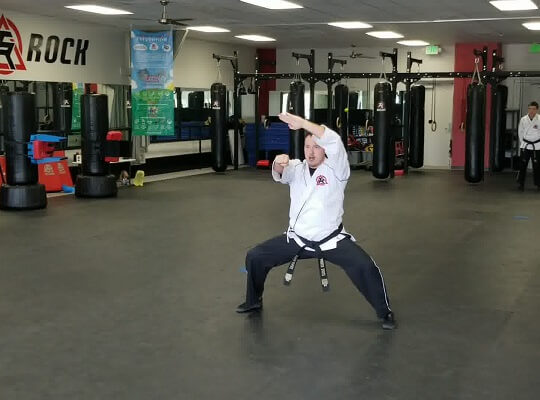 Sparring -- Action Shots and Videos from Mr. Spates 4 Rounds of Sparring during Testing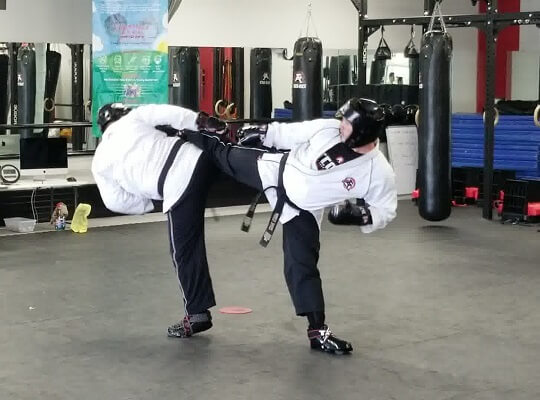 Sparring Rounds -- Watch 2 of Mr. Spates 4 Complete Rounds!
ECAS and Board Breaking Videos
ECAS is Tiger-Rock's Elite Counter Aggression Skills curriculum. It is designed to teach students how to react to a real world physical attack. High Ranks are tested on their ability to counter 3 different attacks, a punch, a kick, and a kick punch. They are judged on their ability to block the initial strike and counter with techniques to quickly and efficiently end the situation. ECAS is evaluated not just on effectiveness, but also on the variety of techniques, escapes, and angles that are demonstrated. The goal is build muscle memory and reaction skills, to provide a plan for a variety of situations, and to instill confidence that Tiger-Rock students are capable not just on the mats, but off them if needed!