theme_color="#fa3c4c" logged_in_greeting="Hi! Welcome to Tiger Rock Alabaster! How can we help you?" logged_out_greeting="Hi! We are on the mat right now so please leave a message and we will get back to you as soon as possible!">
Tiger-Rock Martial Arts Alabaster
NOW ENROLLING
Click "BUY NOW" to try an Extraordinary
Martial Arts experience RISK FREE.
Our Introductor Special includes:
3 World Class Martial Arts Classes, On-the-Mat Uniform, Lead Instructor Evaluation
A world-class training program, incredible instructors, individualized opportunities, flexible class times, and a great location are some of the reasons Tiger-Rock is the place for you.
Check out Tiger-Rock Martial Arts Alabaster's Programs Today!
Watch our Lead Instructor win a Gold Medal in sparring at the 2021 Tiger-Rock Martial Arts World Tournament in San Antonio Texas. Master Spates won his ring and finished as runner-up overall for sparring in the highest ranking ring in the entire tournament!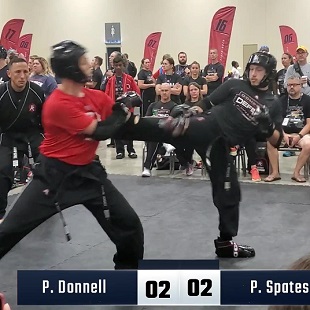 Click the thumb above to watch this round or the links below to
see more tournament sparring and forms!
"Instructors here are top notch! They all go above and beyond to make sure the students are prepared. Their attention to detail and the individual makes them a step above their competition."
-Jason K, Alabaster, AL
Excellent instructor! He is wonderful with even the most inattentive kid. Always positive, informative and uplifting. In the last 7 months I've seen my son's confidence soar, his behavior became positive and much more determined to succeed! Highly recommend!
-Stephanie H, Alabaster, AL
Click here for our Google Reviews or here for our Facebook Reviews!