December 2020 Junior White and Yellow Belt Testing
We love to watch our students test for their first couple belts. We learn so much about them and we were certainly proud to watch this group succeed this cycle. They had to pick up a brand new skill in bag sparring, keep up with their form, and push through some challenging contact skills. They were impressive both individually and as a group, and we are proud of their strong testing performance!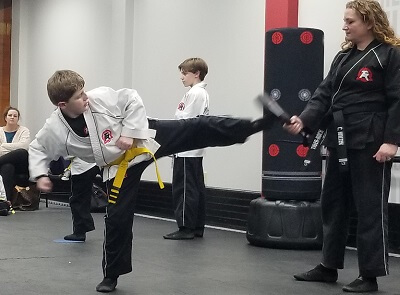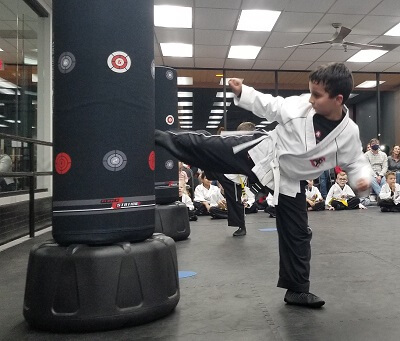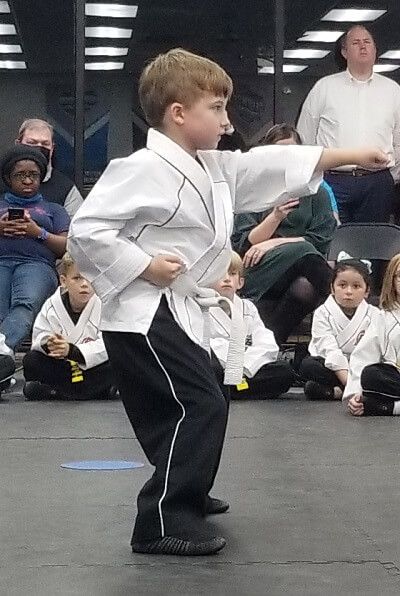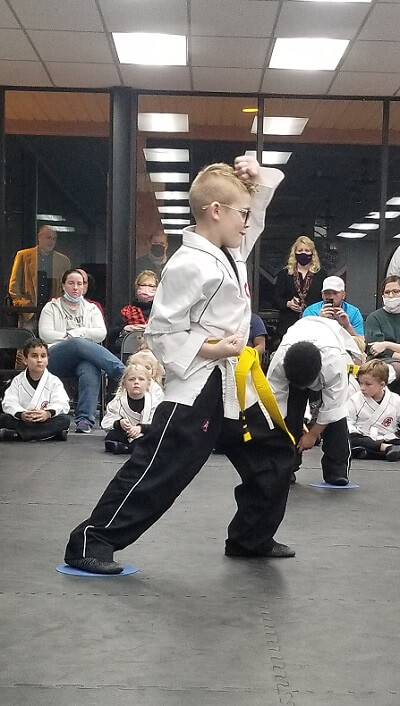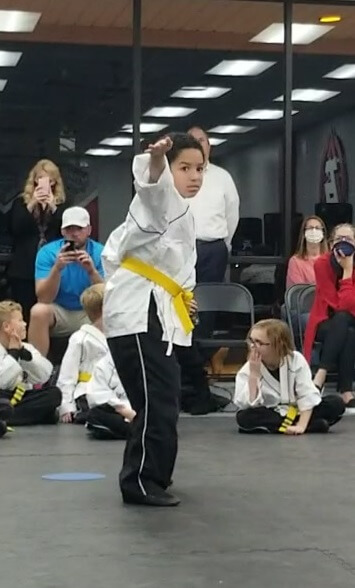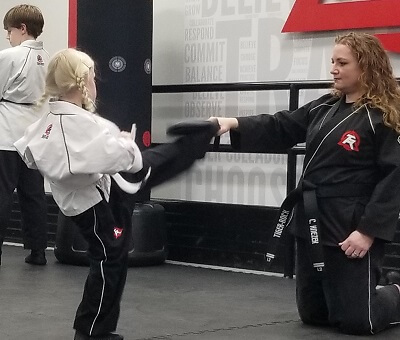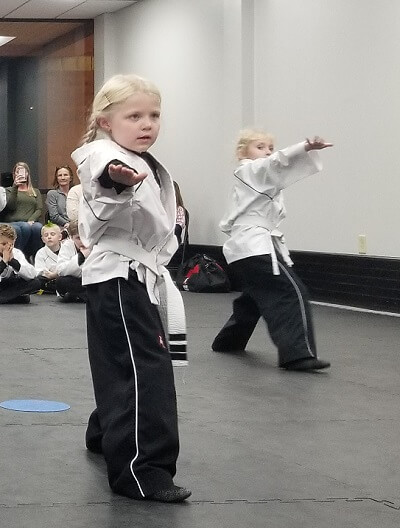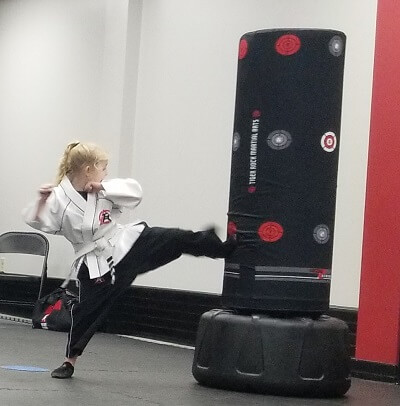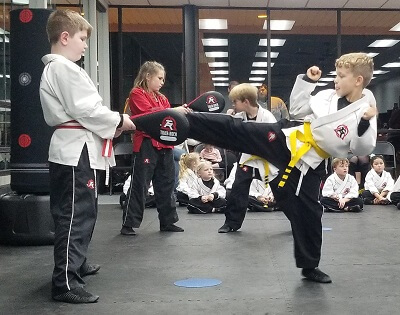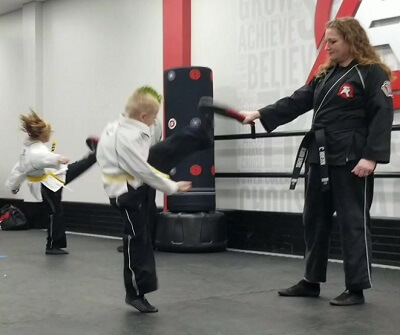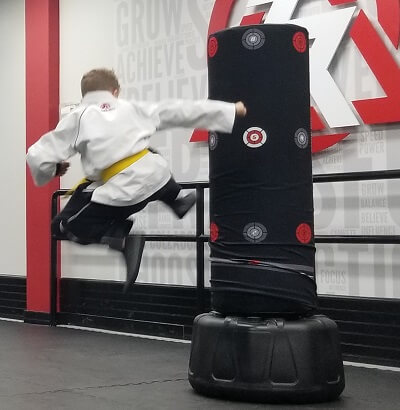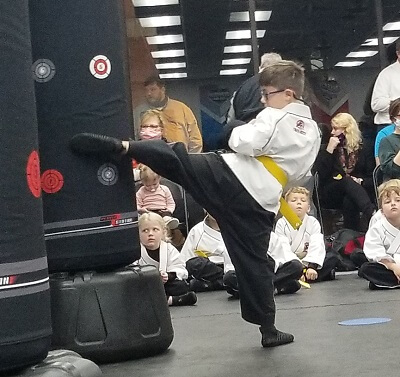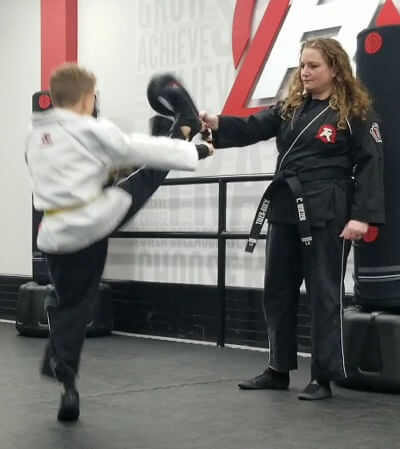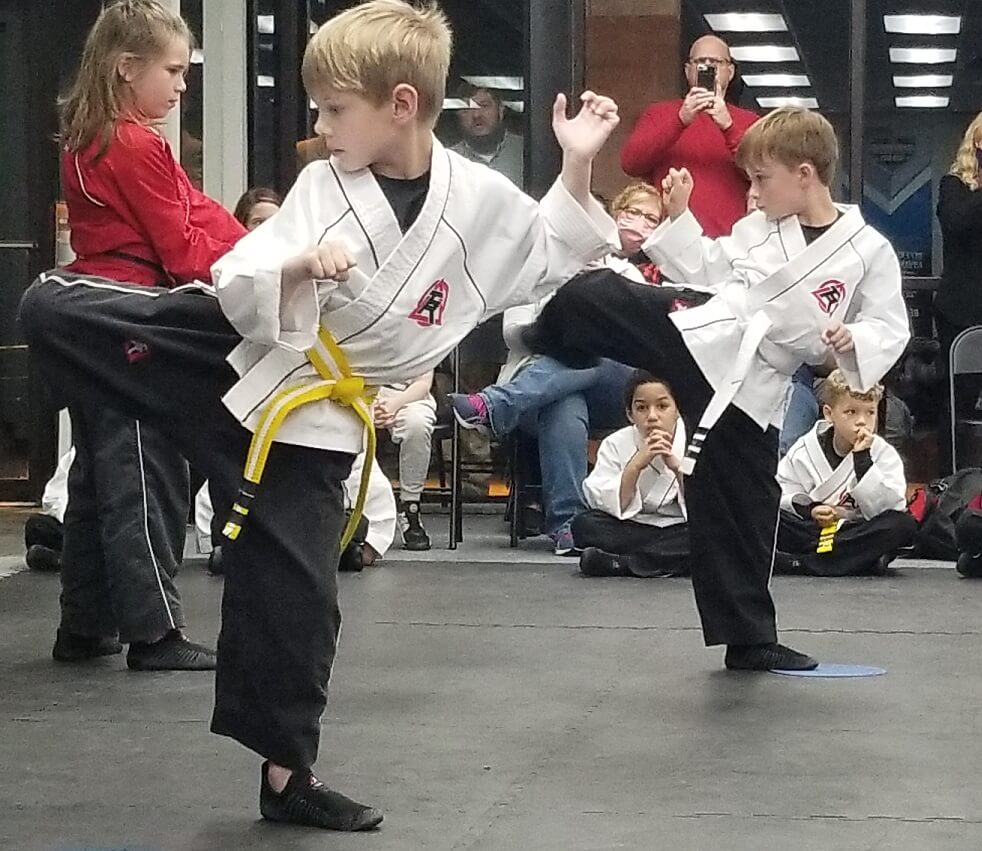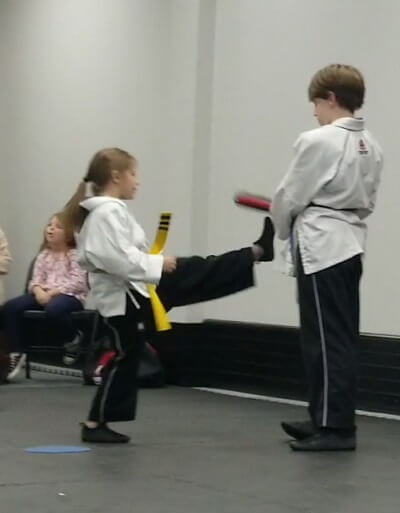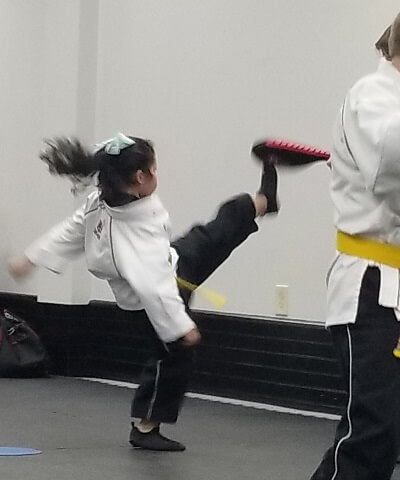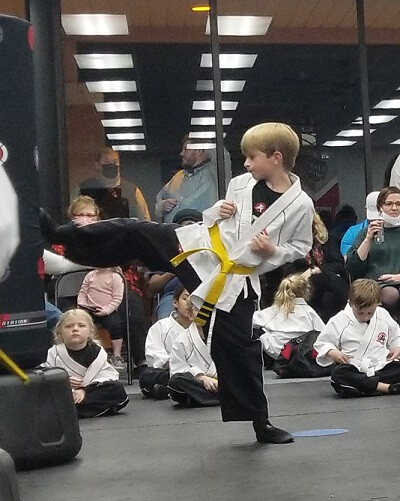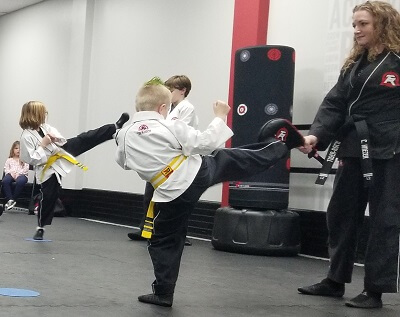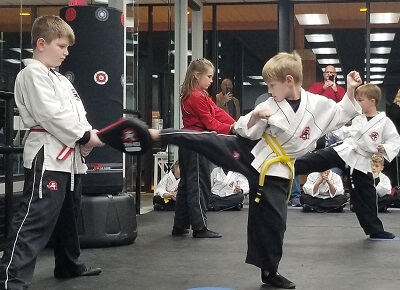 Click the pictures below to have a judges' eye view of our students giving their all at testing. Whether it is Forms, Contact Skills, or Bag Sparring, we want to see our students leave it all on the mat. We are proud of what we saw!